Submitted by

Nicholas Hardinges

on 30 November 2018 - 8:47pm
Today marks the 146th anniversary of the first ever official international football match. It was played at Hamilton Crescent in Partick, Glasgow, as a favoured Scotland side, who were largely familiar with one another, hosted the English, who had been drawn together from a number of different clubs around the country. The game ended as a goalless draw – you could argue that the sport couldn't have got off to a worse international start – but football has more than made up for it since. Every fan will recite tales of woe, stories of jubilation and perpetuate legends about their club or country that only their creed will fully understand. For me it's 'The West Ham Way' – a brand of football like no other that culminated in football coming home in 1966.
But from that wet November day on, international football would grow to become something bigger than any of the 4,000 spectators there that day could ever begin to imagine. It stirs emotion in both its followers and critics, the money that it generates is truly eye-watering, but, most importantly, it transcends borders and boundaries, bringing people from all walks of life and all corners of the globe together. It has, on the contrary, been guilty of driving communities apart over the decades, but the overarching feeling is that football is a positive influence on our ever-more fractured world (hang in there, I promise this isn't a love letter to football as that would be extremely boring to read and has probably been done several million times before).
The reason for such a heartfelt introduction is because last night Gareth Southgate, our next Prime Minister, appeared in an ITV4 documentary in which he committed the cardinal sin as a footballer/football manager – commenting on politics. And of all the things to speak about he chose the 'B' word . . . Brexit. He said:
"I didn't like the connotations around Brexit. There were some generational opinions about what modern Britain should look like. We felt that young people in particular would connect with our guys because they must have been confused after Brexit, because for me a lot of the undertones of the voting on Brexit were racial undertones."
That is quite the statement. It is one I personally largely agree with. But it has caused controversy because it is widely accepted that 'them footballers should just stick to playing football.' After all, politicians don't come onto the pitch to show footballers how to kick a ball. Apart from those politicians that got told off for kicking a ball round the House of Commons. Or that time Boris Johnson wasn't sure whether he was Martin Keown or Martin Johnson. Stick to the politics politicians!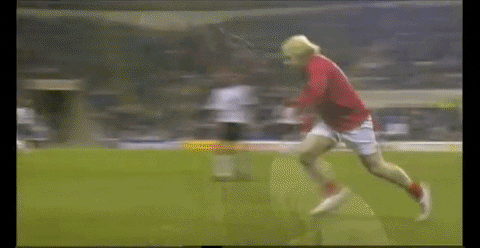 However, I believe that Sir Gareth is talking from a position of great expertise on this. He is in charge of one of England's most multi-cultural teams ever; their over-achievement in this year's World Cup being a true celebration of Britain's history of immigration. Who would have thought during that first game back in 1872, that today's Three Lions would have roots in Jamaica, Ghana, Guyana, St. Vincent and the Grenadines, Saint Kitts and Nevis, Nigeria, Ireland and even the USA. And they thought that the 1872 England side were disparate?!
This is what I alluded to above. Football has the ability to unite people from all over the world. This summer, as the Lions attempted to march towards Moscow, the country felt more unified than I can remember, even pre-Brexit. It didn't matter that Eric Dier, who scored England's first ever penalty shootout winner, was raised in Portugal. It didn't matter that Raheem Sterling, one of the most creative players in the squad, was born in Jamaica. And it certainly didn't matter that Harry Kane, our captain, saviour and Golden Boot winner, was half Irish.
For that summer we were rightly proud to feel English. In that moment, being English meant that we are open to the influences of other countries, it meant that we would celebrate integration and it meant that we should get behind one another no matter what our skin colour, accent, or politics. And so, Gareth Southgate was right to voice his concerns over the racial undertones of the Brexit debate. They fundamentally contradict the makeup of his squad and voting to put up more barriers arguably risks the future prosperity of this truly international England squad. If freedom of movement was never a thing, then would Eric Dier have ever got to a position where he would be sending the country into meltdown with THAT penalty?
Football is a sport that has worked tirelessly to move with the times and act as a bastion of progression and inclusion. Like anything, it hasn't always done so perfectly. However, our current crop of talent is proof that our country is best when it is outward looking and not insular, which, for me, was synonymous with the Brexit debate. So I'm with Gareth on this one. After all, had we not reached out to our noisy Scottish neighbours back in 1872 for a game of football, then we may never have known what it would feel like to be annoying those same Scots 146 years later with daily cries of "It's coming home!"
Football and Politics – Still a better love story than Twilight!