Submitted by

Rut Urios Vidal

on 20 May 2022 - 2:10am
Seventeen has always been a K-pop group that I have cherished and admired for their hardwork and originality. In fact, I still remember when I first discovered them by watching their SEVENTEEN Project program on YouTube which determined if they would debut or not based on how their performances were perceived by a random audience.
Ever since then, I have been a fan supporting their debut in 2015 with 'Shining Diamond' and I proudly refer to them as my favourite K-pop group. Now, that they've released their first English single 'Darl+ing' which is a steppingstone into the Western music market, and with their 4th album 'Face the Sun' set to be released on the 27th of May, I believe Seventeen will finally stop being underappreciated.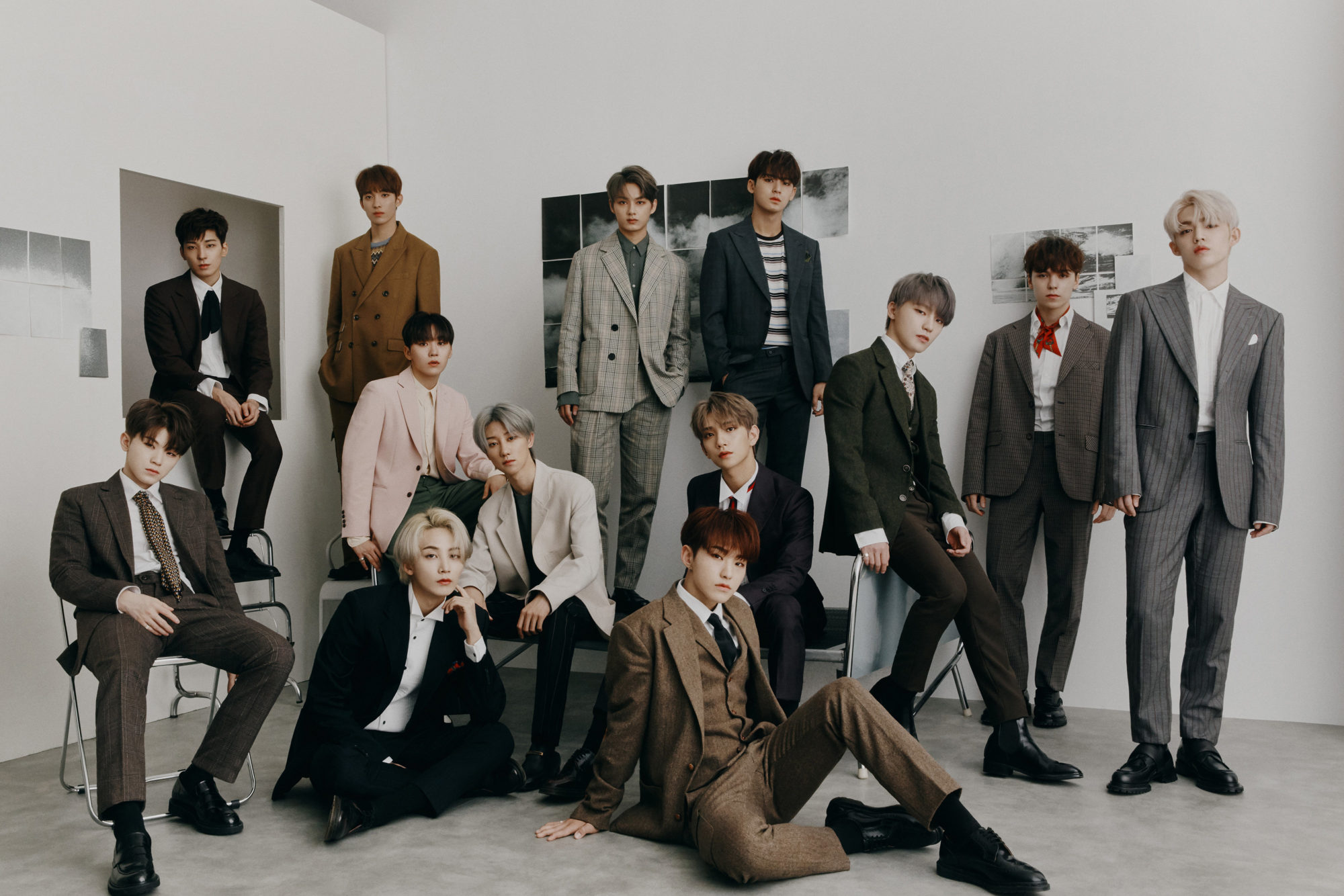 An issue is that people often assume that K-pop is just BTS and Blackpink but there is more to K-pop than just these groups, and I believe Seventeen is one that deserves to be taken out of the shadow of these groups and be recognised for its immense individual uniqueness and talent. 
Seventeen have grown immensely as artists from becoming the second K-pop group to be in the top global recording artists list in the IFPI  Global Music Report, to having their 'SEVENTEEN POWER OF LOVE: THE MOVIE' showing in theatres worldiwde. They have also just announced their first world tour which indicates that Seventeens growth will continue and more people are bound to hear of them so get prepared for the next big K-pop group.
Firstly, to become familiar with Seventeen, you must know the basics. There are 13 members: 2 Korean Americans, 2 Chinese, and 9 Korean, individually they have their own specialities as the group is split into three units: Hip-Hop, vocal, and the performance unit which all come together to make Seventeen. 
Now, a question I often get asked is why are there 13 members when they are called Seventeen?
Well, the answer is that originally there were 17 trainees set to debut but 4 left and now the story behind the name is often explained by saying there are 13 members, 3 units within the group and 1 fandom which all equates to Seventeen.
One of the reasons that I believe they are one of the most impressive groups is their work ethic and the fact that they are completely self-made and involved throughout the creative process in building their albums and performances. This is a rare as traditionally, K-pop groups do not have input in creative decisions. They often have minimal involvement in music-making due to being manufactured groups by Entertainment companies who control their music, choreography, image and branding.
However, Pledis Entertainments financial situation was poor in 2015 with rumours claiming they were on the verge of bankruptcy before debuting Seventeen. It can be seen in the music video quality of 'Shining Diamond' which was clearly made on a low budget yet, it still succeeded. Consequently, Seventeen decided to take creative control of their songs, only working with Bumzu (a South Korean singer) to produce the music and lyrics.
How Seventeens work ethic works is by having three different units with their own abilities and these units come together to produce the best performances and albums that encapture who Seventeen are as a group while giving time to each members talent.
The Hip-hop unit is made up of the rappers; Mingyu, Vernon, Wonwoo and S.Coups who is also the leader of Seventeen. They focus on writing their rap parts and showcasing Seventeen's hip-hop elements.
The vocal unit consists of Woozi who also produces the music and writes the lyrics, Jeonghan, Joshua, Seungkwan who is the entertainer of the group, and DK. They focus on singing melodies and showcasing Seventeens vocal abilities.
The performance unit focuses on creating the choreography for each song and teaching it to the rest of the members. This unit includes Jun, Hoshi who is the team leader, Dino and The8 who all work on showcasing Seventeen's stage presence and delivering the best performances.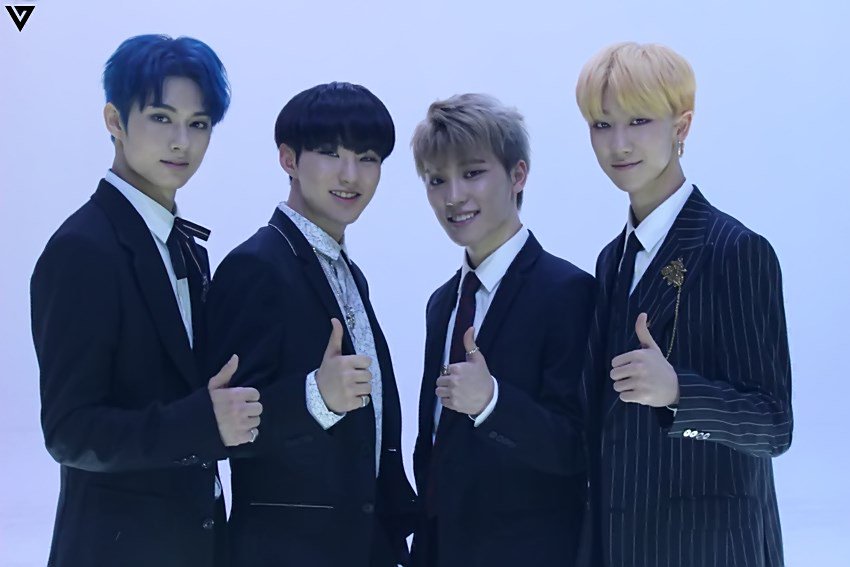 Furthermore, something that makes them stand out regarding their music is that each song although the concpet may be different, it still has Seventeens signature sound which allows their music to remain authentic. This is a reason I highly respect their work since they truly put a lot of hardwork into their songs and their teamwork is admirable.
Secondly, Seventeen always delivers fun, fresh and unique performances but also having 13 members and seeing them move in synchronised movements on stage is the most impressive element. The more members, the harder it is for the group as a whole to be in sync but Seventeen manages to keep in time. Their creative manner of storytelling through expressive movements is magnificent and they manage to showcase their playful personalities within their performances too.
They have a wide range of styles from ones that are hardcore to showcase their capabilities like in 'HIT' to more expressive and breath-taking choreographies like in 'Don't Wanna Cry' alongside fun ones like 'Pretty U' using props and the energy in 'Left & Right' which keep Seventeens youthfulness alive. Their stage presence is undeniable and their energy is always unbelievable, managing to sing live through their complex dances while showcasing their charms and good looks through their facial expressions that convey each comebacks concept.
The best thing is that each unit has their time when performing to show off their talent which could be since they are self-produced, have a great teamwork emphasis and know what works best for each member. This allows watchers to appreciate the variation in talent within the group with Seungkwan often showing off his vocal range while Hoshi leads the dances with impactful moves and Vernon takes on the stage with his rap flow.
HIT performance: https://youtu.be/gw5G2WijIZc?t=8
Don't Wanna Cry performance: https://youtu.be/5-WCKa8bSBY
Pretty U performance: https://youtu.be/bigYjPyUbgU
Left & Right performance: https://youtu.be/bfJ_0B27Ql4?t=17
Seventeen are also amazing entertainers who are quick-witted, always making their time on screen a fun experience for watchers. When viewing Seventeens 'Going Seventeen' series, the creative episode ideas they come up with and challenges for it are always entertaining alongside their appearances on other programs where they expose their different personalities to fans. There is never a dull moment with Seventeen as being such a big group, there is always members that clash in personality which adds to the entertainment element of the group.
Overall, Seventeen is extremely underappreciated even though they are original and worthy of being acknowledged by the rest of the world for their talent, authenticity, impressive performances and witty personalities. 
However, I truly believe that Seventeen will become the next big K-pop group to break into the Western market as their release of their English single is a step in the right direction and soon they will be seen outside of the shadows of mainstream K-pop groups.
If you want to explore Seventeen, here are some songs and performances I would recommend:
Anyone
Rock with you
Trauma
Mansae
Adore U
Don't wanna cry
Very nice
Fear
Our dawn is hotter than day
20
Clap
Crush
SEVENTEEN: the next big K-pop group set to hit worldwide success.